EXHIBITION PACKAGES
The Symposium will feature the latest in service providers, equipment manufacturers and suppliers.
Exhibition will be open:
from 03:00 PM to 6:00 PM on Monday,
from 8:00 AM to 06:00 PM on Tuesday and Wednesday
and from 8:00 AM to 06:00 PM on Thursday.
A large exhibit area will give the opportunity to key-vendors to represent the core business area in the fields of reliability, failure physics and analysis of electron devices and systems. 6m2 and 9m2 booth are available.
For further information concerning the equipment exhibition, please contact: esref2019-expo@sciencesconf.org
If your company is interested, please download the following brochures containing the application form and the guide :
EXHIBITOR GUIDE ESREF2019
ESREF2019 Exhibitor Application Form

ESREF2019 Expo layout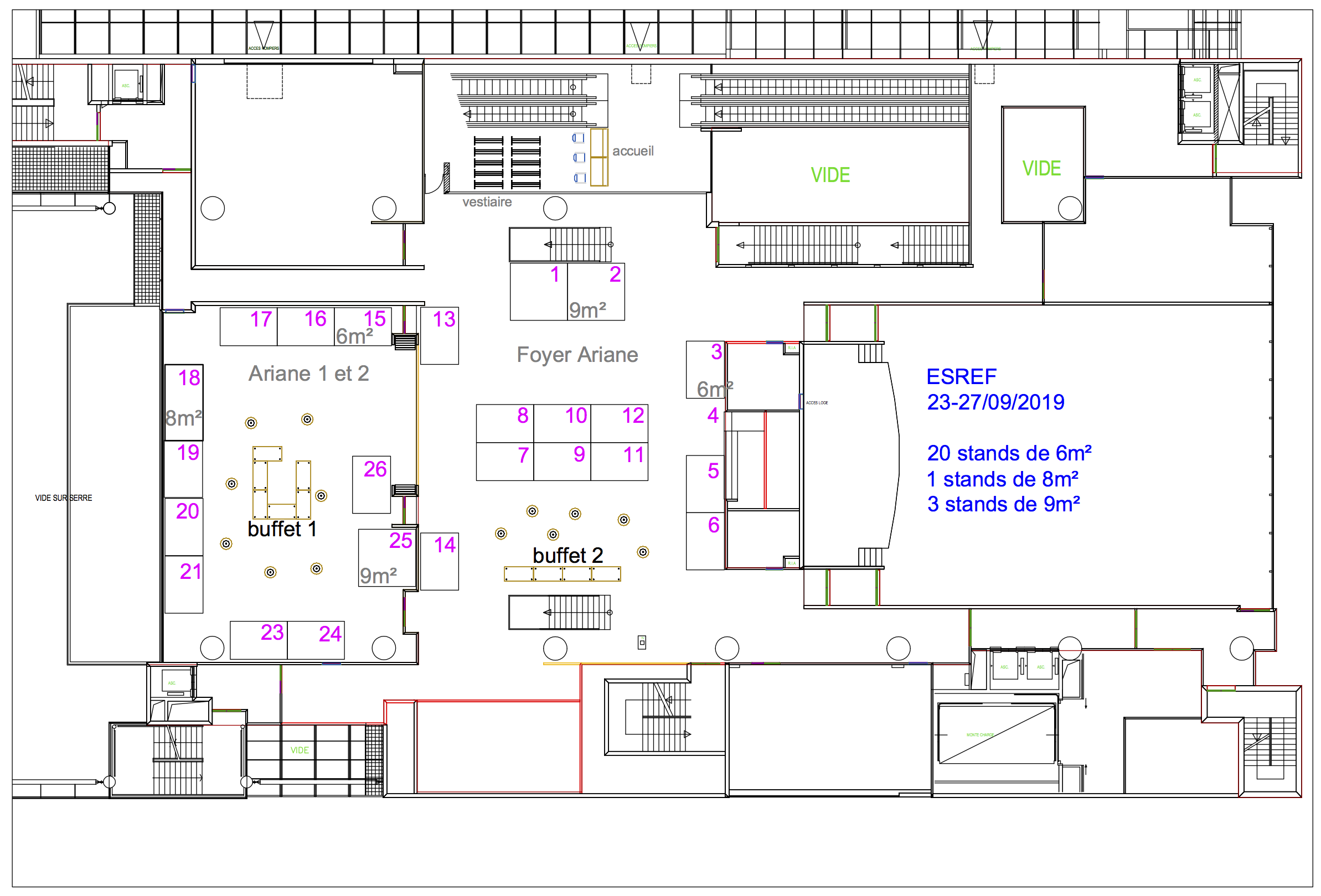 The exhibition will be located at the Pierre Baudis Congress Centre and will be set up on level 1.